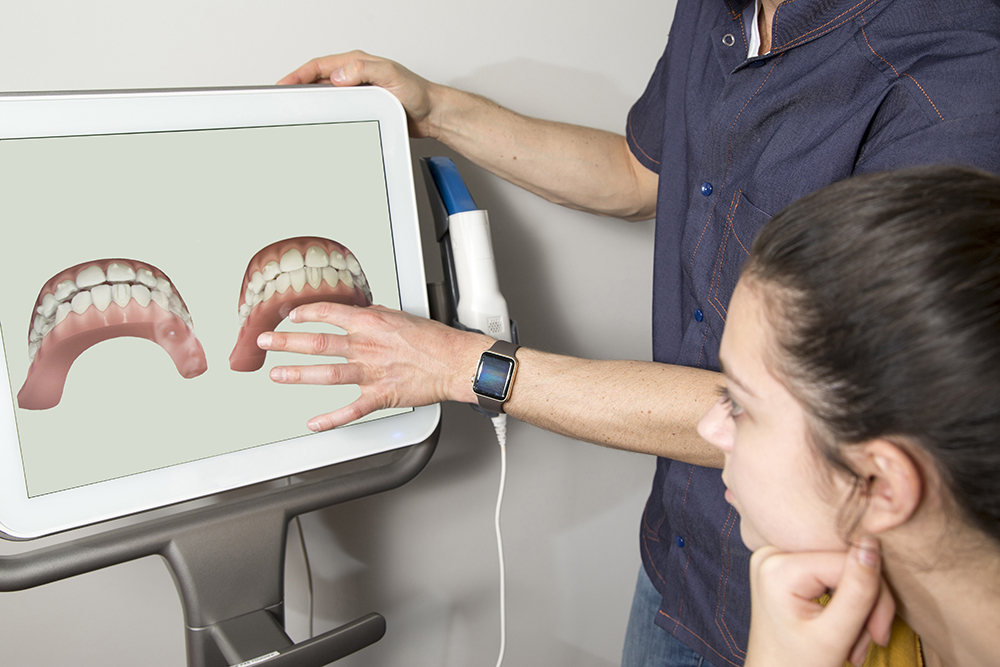 Features of our orthodontic treatment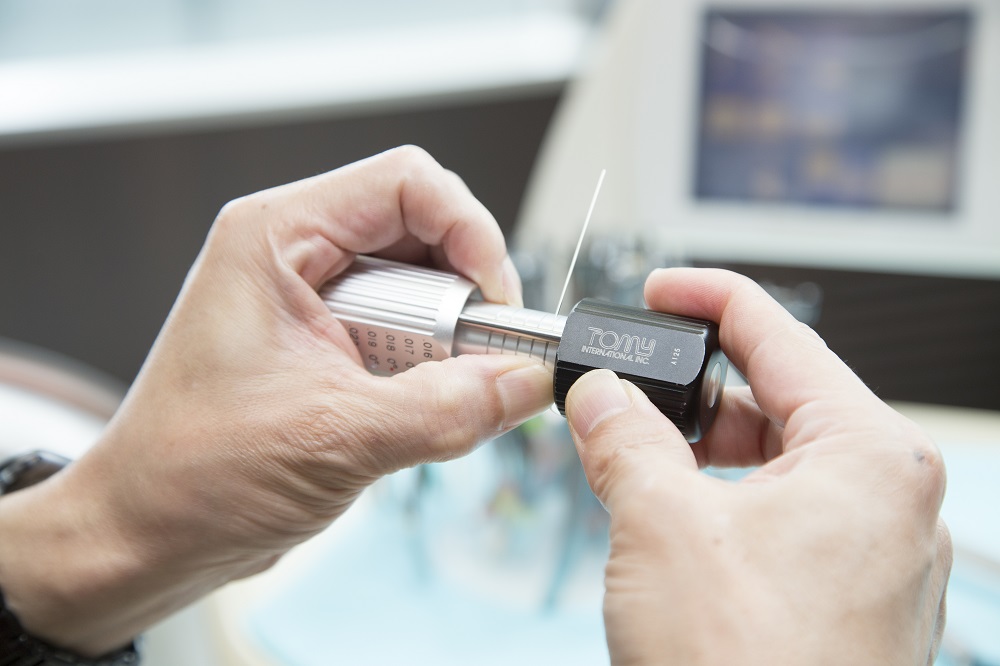 The duration of treatment varies from patient to patient.
Please do not hesitate to contact us to discuss your needs, as we can treat you to your satisfaction.
Correction with a mouthpiece-type device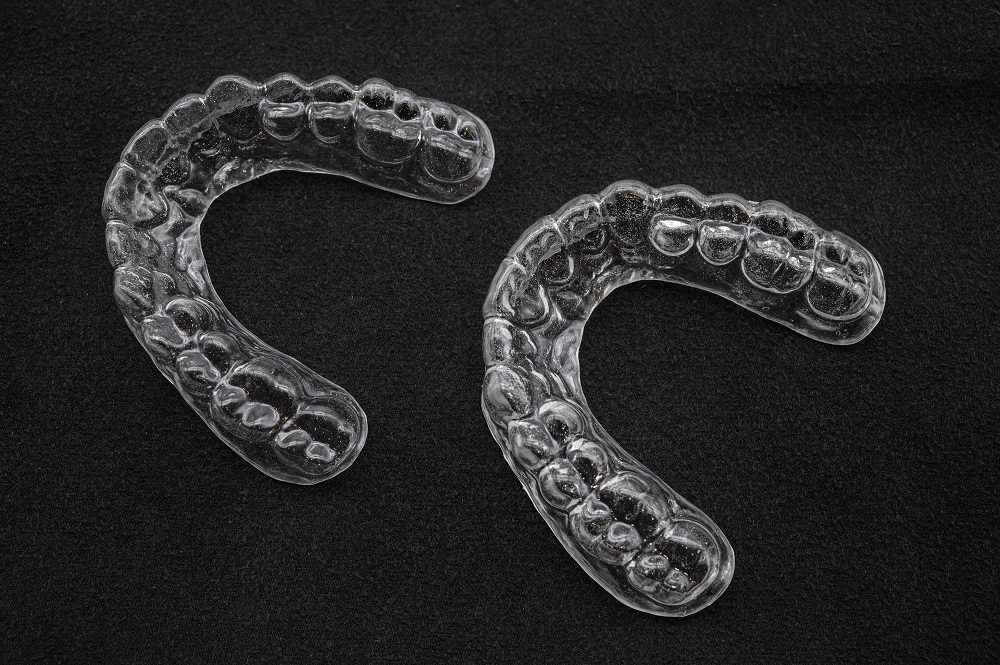 This is an orthodontic method using a transparent plastic mouthpiece. There is little foreign body feeling or discomfort when you wear it, and the appearance of your mouth is almost unchanged, so you can correct the alignment of teeth without being noticed.
Wire braces
Wire braces are a treatment that literally places an orthodontic appliance on the front side of the braces. It can be applied to a wide range of cases and is extremely effective in moving teeth.
The types of wire braces we offer include the following. You can also choose where the orthodontic appliance is placed, such as the entire upper and lower dentition, only one side of the dentition, or a portion of the dentition.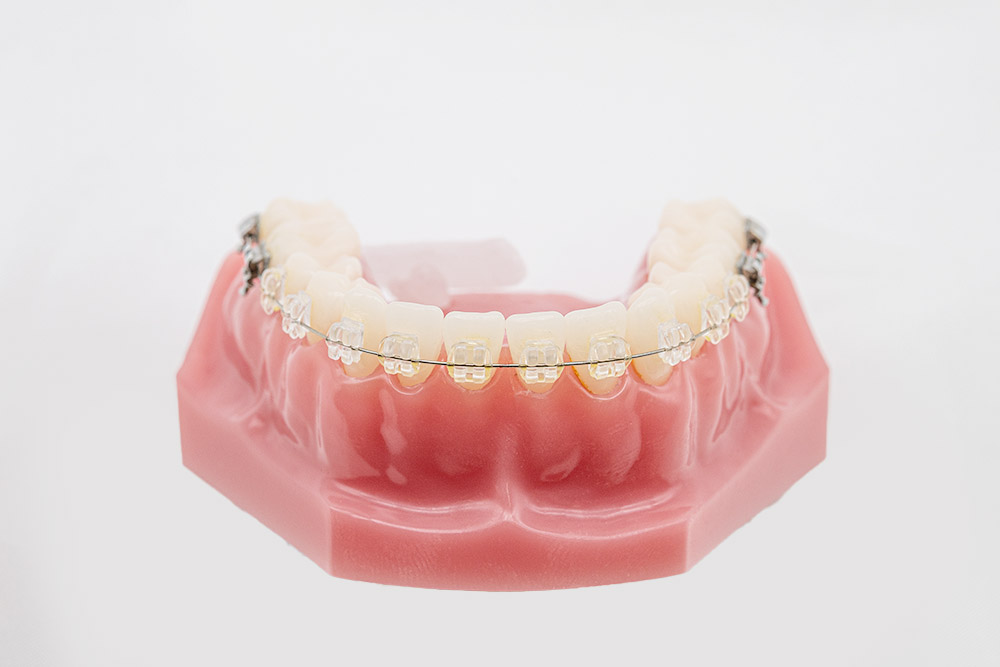 Labial
Labial (lip side) refers to the front side of the dentition. It is the most popular orthodontic method.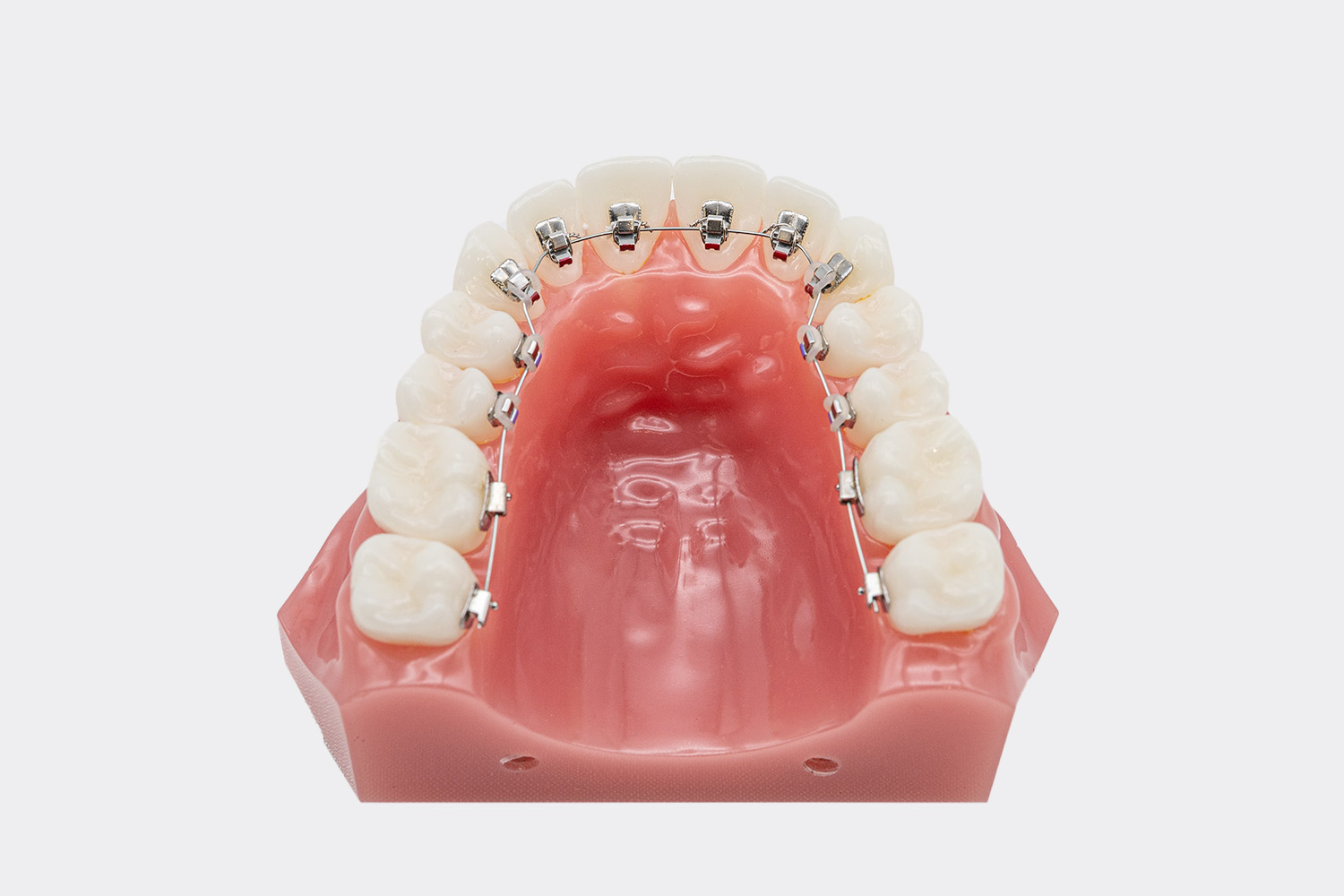 Lingual
Lingual refers to the back of the dentition. It is called lingual or backside orthodontics.
Half-lingual
Labial orthodontics for the upper jaw, where the device is easily visible, and lingual orthodontics for the lower jaw, where the device is less noticeable.
Types of Wire
Orthodontic wires are available in stainless steel or inconspicuous white coated.
Stainless Steel
A common orthodontic wire. The drawback is that the metal color is easily noticeable.
White Wire
A white coating is added to the metal wire. It is less noticeable and improves the aesthetics of the mouth.
About brackets
We select the appropriate bracket while considering the installation site. By selecting ceramic for the front teeth and metal for the molars, the device can be made less visible.
Metal Brackets
Although it is a disadvantage that metal braces stand out, they are a common, durable, and cost-effective device. Metal brackets are suitable for a variety of symptoms because they are compatible with the metal wire in braces.
Ceramic Brackets
Ceramic Brackets are suitable for patients who prefer a transparent style. Ceramic brackets are less durable than metal brackets but they can be used for a broad variety of symptoms.
FAQ
Q:How long does orthodontic treatmenti take?
A

:It normally takes from approximately a half a year to three years. Although there are some personal differences.

At our clinic Iit takes from two years to three years on average.
We are able to provide treatment until you are satisfied.
We appreciate the cooperation and understanding required of you for orthodontic treatment.
Q:How much does it cost?
A

:Prices range from 825,000 JPY, tax included.

Please make a consultation appointment in the first instance.
Other service lists
Recommended treatments
Biting
when you suffer from stiff shoulders, headaches and other problems caused by poor bite alignment.
See details
Cleaning
when you want to restore the natural and original whiteness of your teeth
See details
Whitening
when you wish more beautiful teeth and maintain your whiteness.
See details
Contact Us
Please feel free to contact us to make an appointment for a consultation
or to ask questions about your treatment.
You can call by tapping the number
By appointment only

Operating hours
9:30~12:30/
14:00~17:30

  
Office Hours

Mon-Sat: 9:30~12:30/
14:00~17:30
Closed

Sundays and Holidays
Office hours
Mon
Tue
Wed
Thu
Fri
Sat
Sun/
Holidays
9:30
~
12:30
〇
〇
〇
〇
〇
〇
×
14:00
~
17:30
〇
〇
〇
〇
〇
〇
×
9-7-1 Akasaka, Minato-ku, Tokyo 107-6206, Japan
Midtown Tower 6F
・ Directly connected to Roppongi Station on the Tokyo Metro Hibiya Line and Toei Subway Oedo Line.
・ 7 minutes walk from Nogizaka Station (exit 3) on the Tokyo Metro Chiyoda Line
・ Eight-minute walk from Roppongi 1-chome Station (Exit 1) on the Tokyo Metro Namboku Line
Terrestrial map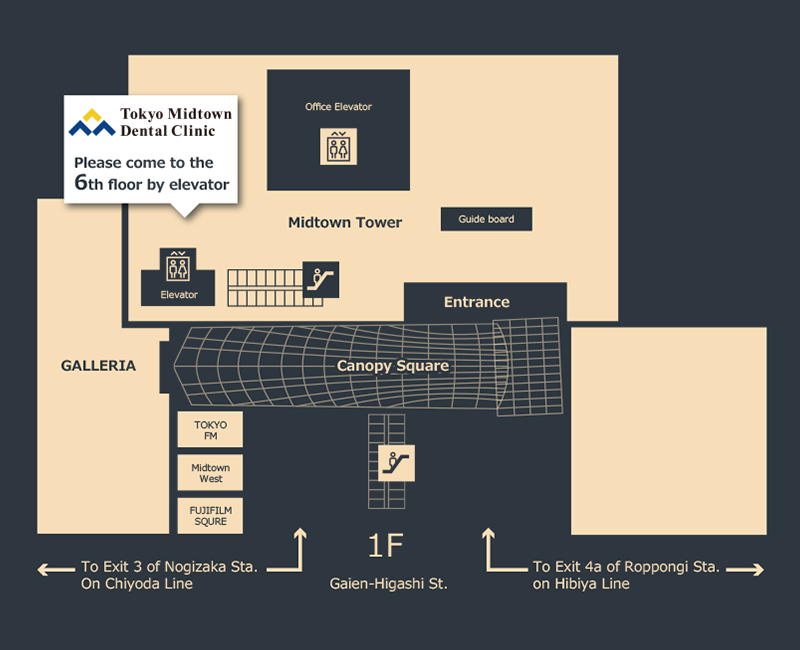 *Tap to enlarge
Inquiries by phone
By appointment only
operating hours 10:00~18:30
Closed on Sundays and Holidays.
03-5413-7912
Close