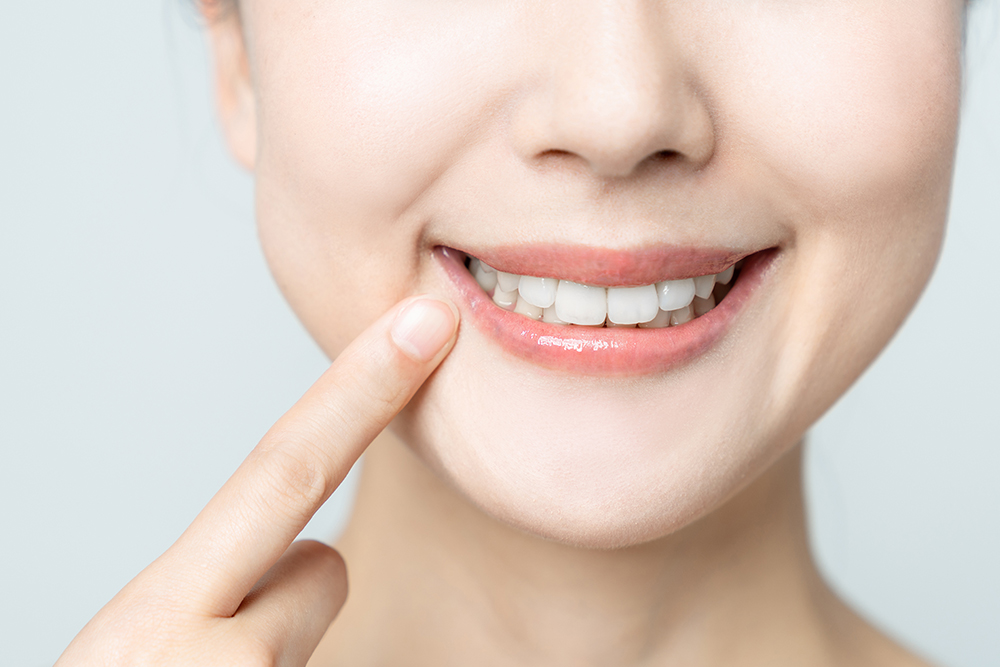 Risks of malocclusion
Misaligned teeth and a misaligned bite can lead to dental diseases such as tooth decay and periodontal disease by disrupting the overall balance of your mouth. In addition, jaw misalignment can cause distortion of the face and the entire body, which can lead to temporomandibular joint disorders, migraines, and stiff shoulders.
Stabilizing your bite will help you absorb nutrients by chewing your daily meals well, and also allow you to taste and eat well, which will help improve and maintain your overall health.
Dental bite treatment
Dental bite treatment mainly involves braces and tooth morphology correction.
Orthodontics
A variety of disorganized bites are called malocclusions. Orthodontics is a treatment that corrects the malocclusion with orthodontic appliances.
The treatment is roughly divided into two methods: wearing a device on the teeth to fix them in place, and using a device that can be removed by the patient.
About "Orthodontic Treatment"
Treatment of missing teeth
If there are areas where teeth are missing, the teeth around them may move toward the vacant space, which may disturb the bite and alignment of teeth.
In that case, the missing part can be treated with implants or dentures while performing orthodontics.
About "Implants"
About "Dentures and Bridges"