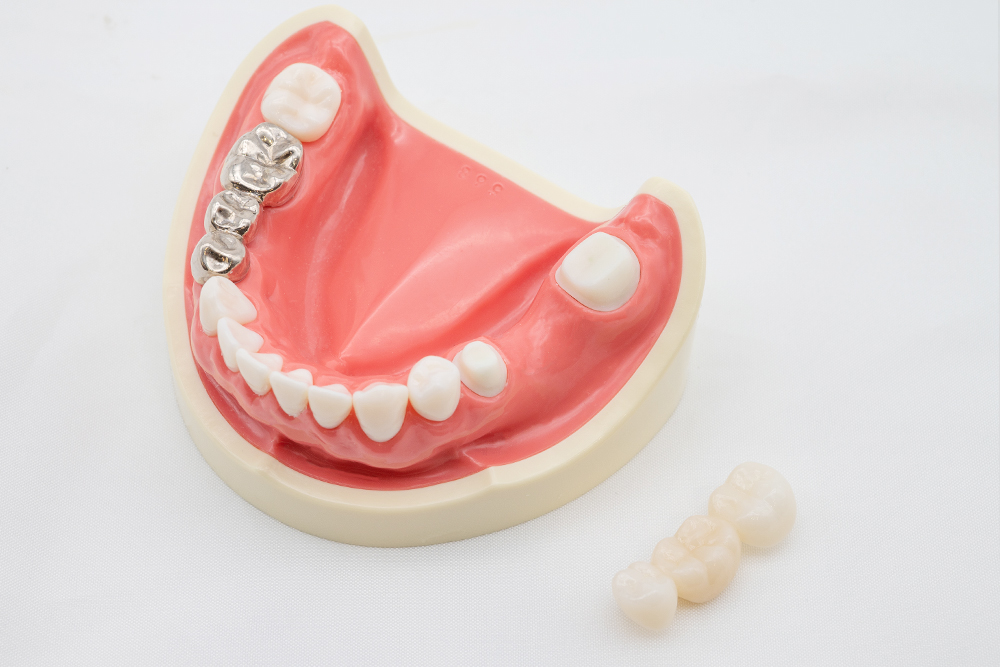 Common problems with Silver tooth treatment
Silver teeth are economical treatment because they are covered by health insurance, but they also have some unexpected disadvantages.
Make your teeth look whiter and nicer – for your own smile.
If you have silver metal in your white teeth, it will inevitably stand out. In particular, if you have silver teeth on your lower teeth because they are visible to people every time you open your mouth.
Metal Allergies
The metal ions dissolved by saliva are absorbed into the body, which can cause allergic symptoms. Symptoms extend to the entire body as well as the mouth, and in some cases, allergic symptoms may suddenly develop a few years after having your silver teeth replaced.
Cure the blackened gums
Darkening occurs when metal ions dissolved by saliva are deposited on the gums.
Secondary cavity and the durability of the silver tooth
Metal easily degrades over time, creating small gaps and bumps between the teeth and silver teeth. The food debris and plaque accumulate in these gaps and bumps can lead to tooth decay.
Material available for your treatment
Composite resin, which is a white plastic material, has a white appearance and is not metal, preventing metal allergies, darkened gums and secondary tooth decay.
You can also choose from two options: health insurance coverage and self-pay treatment.
Ceramic is characterized by the whiteness, transparency and luster like natural teeth. It is not a metal.
Gold is a metal that is noticeable in appearance, but does not dissolve easily, so it is less likely to cause metal allergies, darkened gums, or secondary tooth decay.
Zirconia is a type of ceramic that has the whiteness, clarity and luster of natural tooth, but also has excellent strength.
Treatment menu
Teeth whitening
We will whiten your teeth with white agent. This treatment best suits when you want to have your teeth white and beautiful in addition to replacing your silver teeth with a white covering.
About "Teeth Whitening"
Dental caries treatment
Tooth decay in the gaps and bumps between the silver teeth is treated after removing your silver teeth.
About "Treatment of tooth decay"
Root canal treatment
You need this treatment when the cavity has invaded through the gap (i.e., border) between the silver tooth and the tooth and has progressed to the root of the tooth.
About "Root canal treatment"
Ceramic Treatment
A treatment that beautifully restores the area where teeth have been shaved or lost with a ceramic material.
About "Ceramic Treatment"