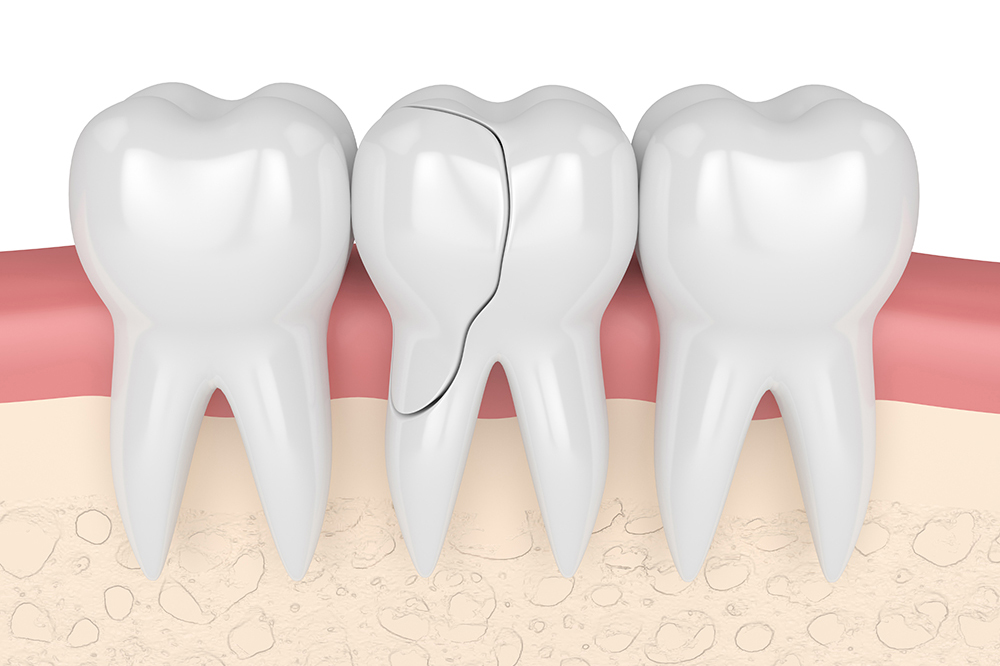 Causes of broken, chipped or missing teeth
Teeth can become damaged in a variety of ways, through injuries during exercise, impact from car accidents, or other oral environmental issues. The typical causes of missing teeth include the following:
Tooth decay
Periodontal disease
Accidents and injuries
Teeth under treatment
Teeth grinding
First aid methods
If you have lost your tooth completely or partially because of an accident or injury, it may be possible to get it back with treatment. Store the tooth or chipped tooth in milk or saline solution to protect the nerves.
If there is bleeding in the mouth, also wash it lightly with water. Avoid touching the wound, as this can cause a bacterial infection.
Typical cases
Decay-induced break
Even if you can only see a small hole on the surface, decay can spread internally, and the health and strength of the tooth may deteriorate. Chewing hard foods with such decayed and weakened teeth can result in a break.
About "Treatment of tooth decay"
Periodontal disease
As periodontal disease progresses, the gums get lowered and the root portion of the tooth is exposed. The root area is prone to tooth decay, and as the disease progresses, the tooth may break or come off.
About "Treatment of periodontal disease"
Trauma
Injuries during exercise or impacts from car accidents can cause teeth to fall out or be chipped. By preserving the damaged tooth so that it does not dry out, you may be able to restore the tooth if you can have dental treatment in time.