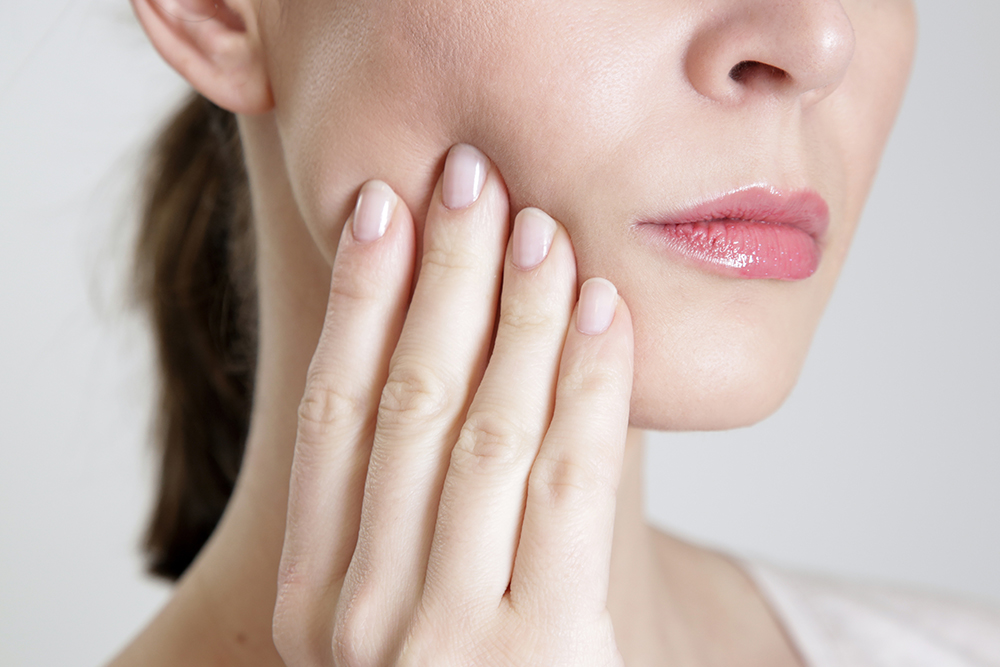 Mechanism of teeth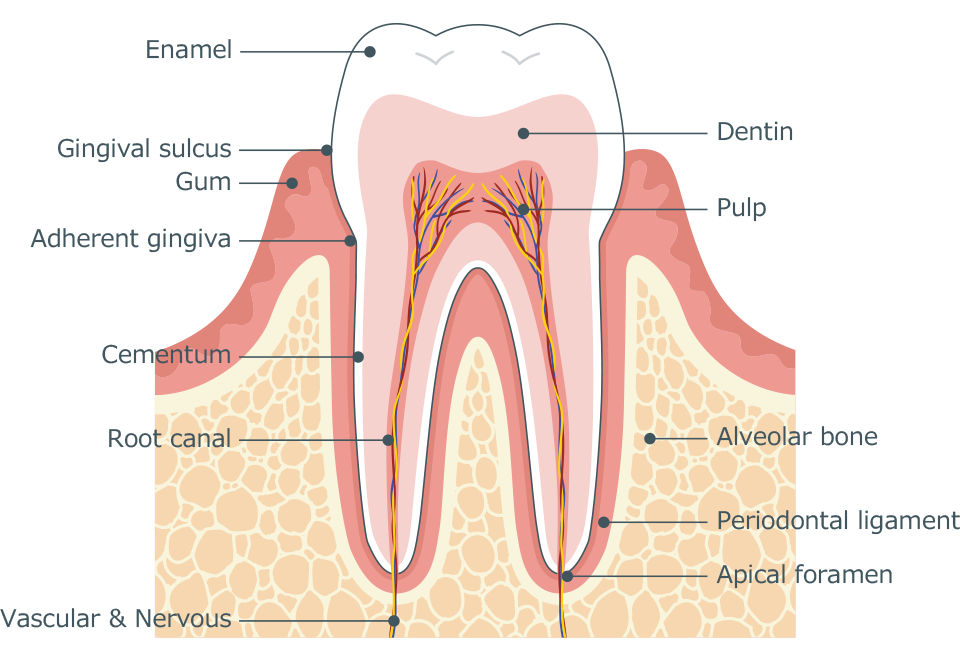 Inside our teeth, there is a space called "pulp cavity" where the "pulp", consisting of the nerves and blood vessels of the tooth, is distributed. The pulp is covered with dentin and the dentin is covered with enamel. The so-called "toothache" is caused by irritation to the pulp.
Causes of toothache
If you have a toothache, the first thing we may suspect is "tooth decay". Other possibilities include "periodontal disease" and "hypersensitivity".
Dental caries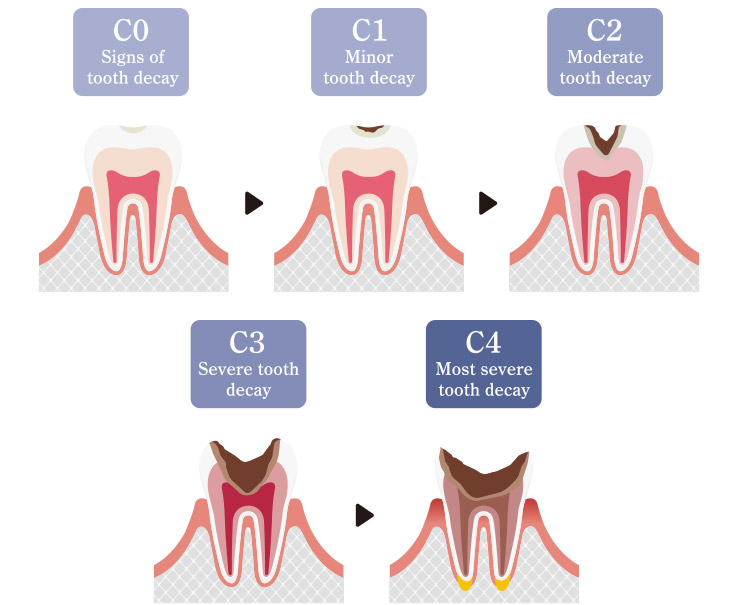 *Tap to enlarge
In decayed teeth, the enamel is dissolved by the acid produced by bacteria in the mouth called C1. At this stage, there is no pain because the nerves of the tooth are not distributed in the enamel. However, if it progresses to C2, cold and sweet foods may begin to sting because part of the pulp is embedded in the dentin. In the C3 stage, the nerve itself becomes contaminated and causes severe pain. In the C4 stage, the nerve is dead and the toothache disappears.
Periodontal disease
Periodontal disease is an inflammation of the gums and bones that support the teeth. In severe cases, it can be accompanied by pain that is often confused with a toothache.
Hypersensitivity
When dentin, which is essentially covered by enamel, is exposed for any reason, the nerves can be stimulated by cold liquids or wind. This is called hypersensitivity and can cause a sensation similar to pain. Dentin exposure can be caused by the lowered gums due to aging, or by tooth fracture (i.e., broken teeth). It can also be caused by excessive brushing.
Others
Other causes include pain caused by wisdom teeth that do not grow normally, pain in the jaw joint felt when chewing due to temporomandibular joint disorder, trigeminal neuralgia felt while brushing your teeth, and toothache of unknown origin (i.e., atypical toothache).
Treatment for toothache
The treatment for a toothache depends on the cause.
Decayed teeth
Tooth decay treatment depends on how far the cavities have progressed. See "Treatment of tooth decay" for more information.
About "Treatment of tooth decay"
Periodontal Disease
In the treatment of periodontal disease, plaque control on a daily basis is important in addition to removal of plaque and tartar, and adjustment of your occlusion depending on the disease progress. See "Treatment of Periodontal Disease" for more information.
About "Treatment of periodontal disease"
Hypersensitivity
Hypersensitivity may go away naturally if it is mild. In addition, fluoride application may strengthen the tooth structure and make the symptoms less likely to occur. Moderate sensitivities involves the treatment of exposed dentin with drugs and dental materials, and in severe cases, the nerve of the tooth may be removed.