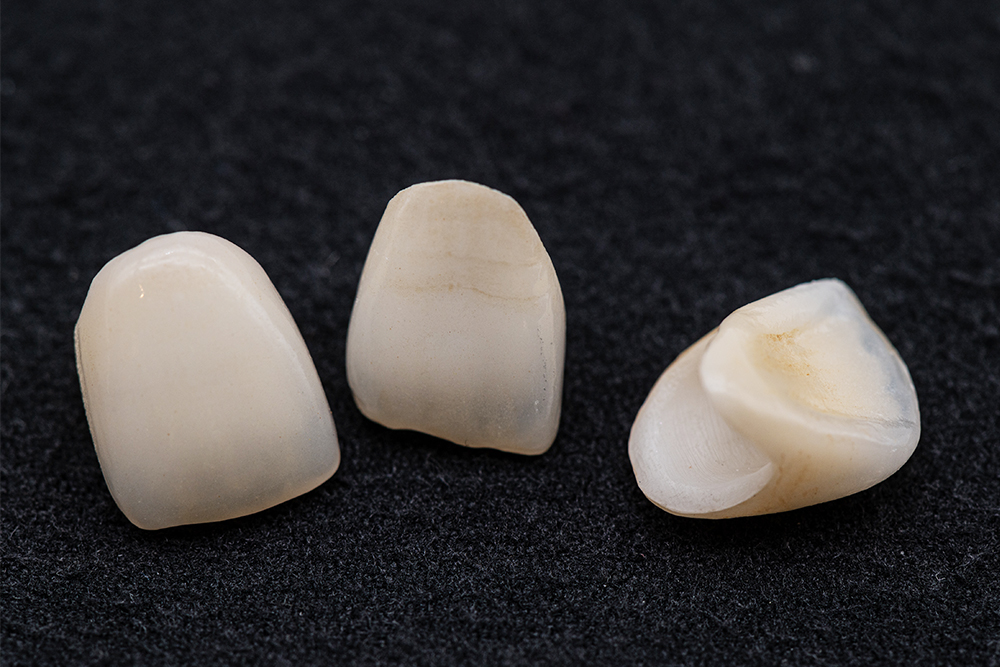 Ceramic crown treatment
This treatment uses ceramic, a white material used in ceramics and other pottery. Compared to the plastics and metals covered by health insurance, ceramic has many advantages.
If you want to replace your silver teeth, or if you want a metal-free treatment that is gentle on your body, or if you want to clean teeth that cannot be whitened by whitening, etc., you can use this treatment.
Although this treatment will not be covered by health insurance. Our aesthetically minded doctors will endeavour to meet your wishes to ensure your physical and mental well-being as well as ensure you are satisfied with your appearance.
Ceramics – Advantages and Features
Although plastic and metal head coverings are used for insurance coverage, ceramic is the most commonly used material for treatments that are more aesthetic and gentle on the body.
Ceramics have many advantages as a dental material, and we will closely meet your detailed needs by leveraging their characteristics as shown below.
Transparent finish, close to natural teeth
Stain-resistant and discoloration-resistant
Hard and strong, with little wear and tear
No pigmentation of the gums
Look as natural as real tooth and gums
Types of Ceramic Treatment
Ceramic Crowns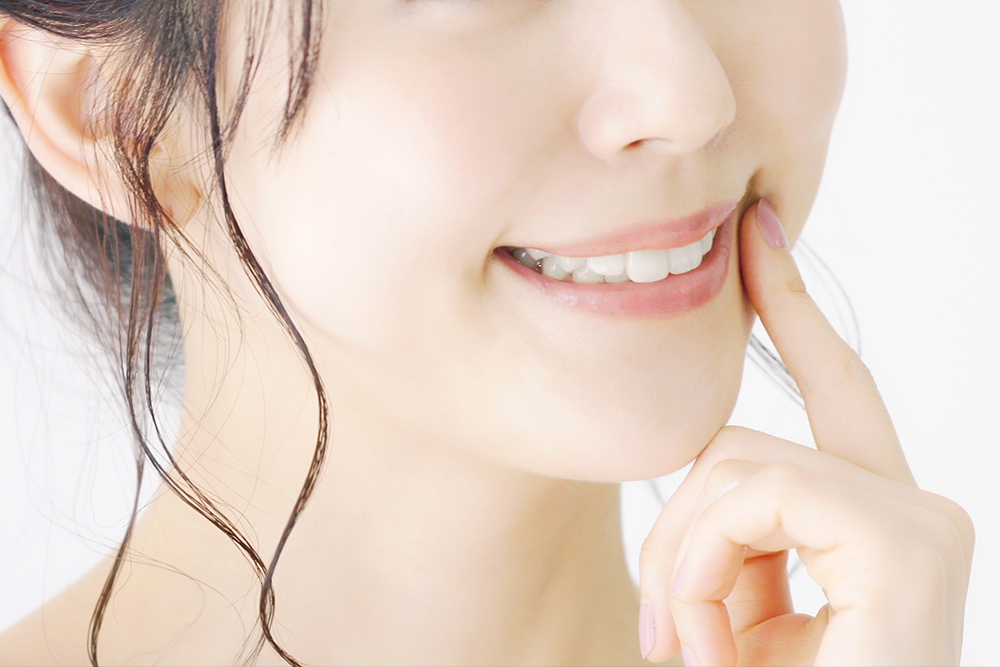 We use ceramic as a tooth covering when the original tooth is shaved off for caries treatment. Compared to resin materials (i.e., dental plastic), ceramic crowns are less prone to plaque and have a texture and color similar to natural teeth, making them highly aesthetic.
Our ceramics product
We use cutting-edge zirconia from major dental materials manufacturers. Conventional ceramics are not very strong and thus cannot be used in places with strong forces such as back teeth. Zirconia, strong enough to be used as artificial diamonds, is an ideal dental material that overcomes the weaknesses of conventional ceramics.
FAQ
Q:How much does it cost to get a ceramic crown ?
A

:Prices range from 176,000 JPY, tax included.

This price does not include the cost of treatment.The price can be determined after the doctor produces a treatment plan for your request.
Q:How many visits are required?
A

:A minimum of three visits are required, with additional visits depending on your oral condition.

We will provide a consultation in the first instance.
Q:How long does it take?
A

:Treatment takes approximately one month, including the production of the ceramic crown.
Other service lists
Recommended treatments
Whitening
when you wish more beautiful teeth and want to maintain your whiteness.
See details
Gum peeling
when you want to make your gums beautiful as well as your teeth
See details