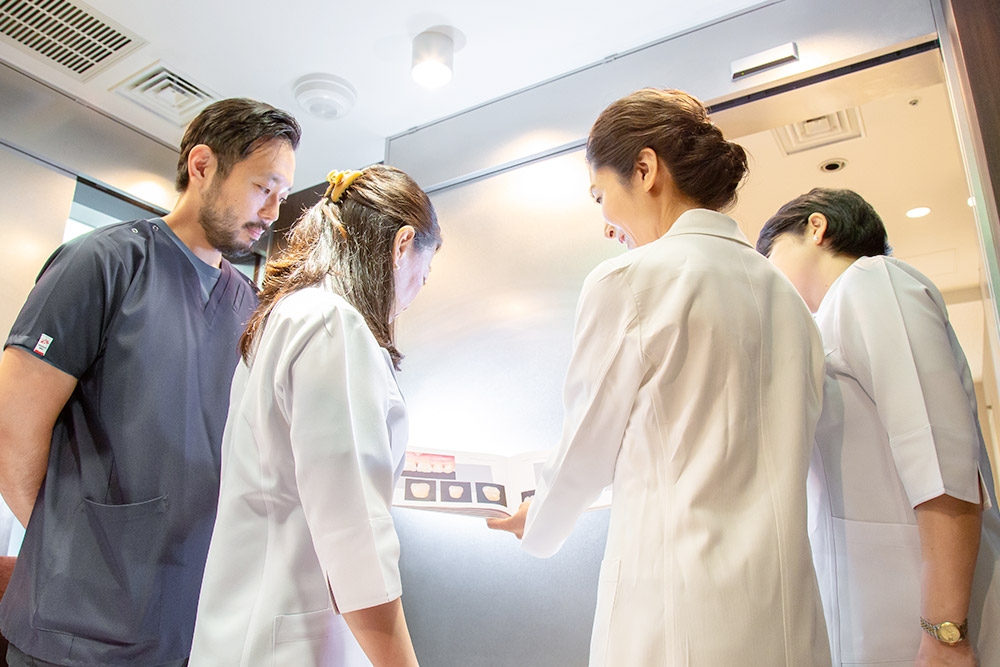 The best solution for the patient is our top priority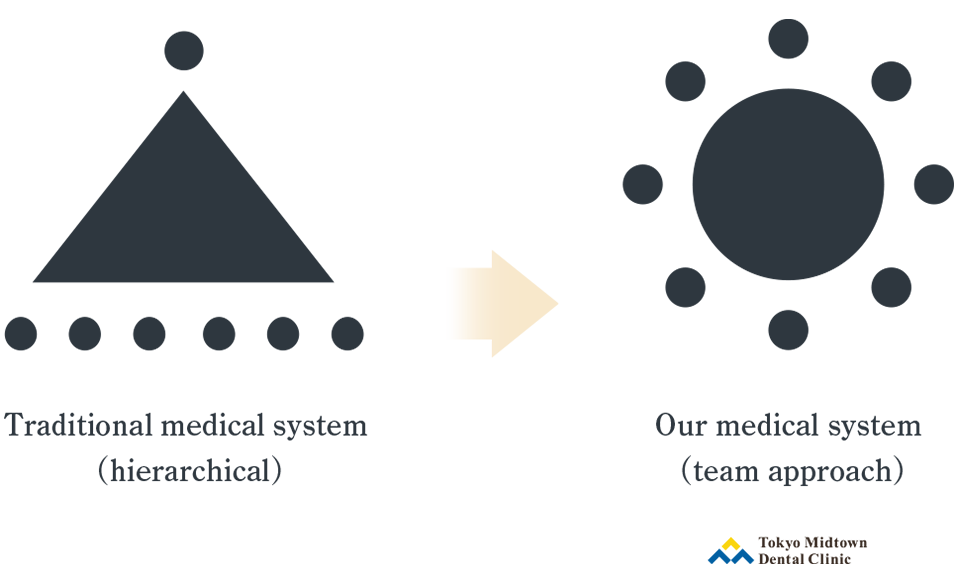 Medical care was oftentimes carried out under a pyramidal system with the doctor at the top of the pyramid, in which the doctor in charge decided on the treatment plan. At Tokyo Midtown Dental Clinic, we practice a "one team approach" to medical care, in which a wide range of specialists work together to find the best possible approach for you while sharing information and goals of treatment.
Treatment under multidisciplinary approach
Our concierges are welcoming and focused on patient's hospitality, the dentist is responsible for treatment, the dental hygienist for oral care, and the dental technician for making fillings and dentures.
We embrace a team-based culture that makes full use of our respective roles and specialties so as to provide you the best treatment.
We would like to reiterate that we value "one team approach" to medical care. Our staff, from dental hygienists, dental technicians, to doctors trained overseas and at specialized institutions, work collaboratively with respective specialties (i.e., general dentistry, whitening, orthodontics, and implants) and concierge . We are committed to the oral condition care of your mouths under this collaborative team spirit.
See doctor's profiles