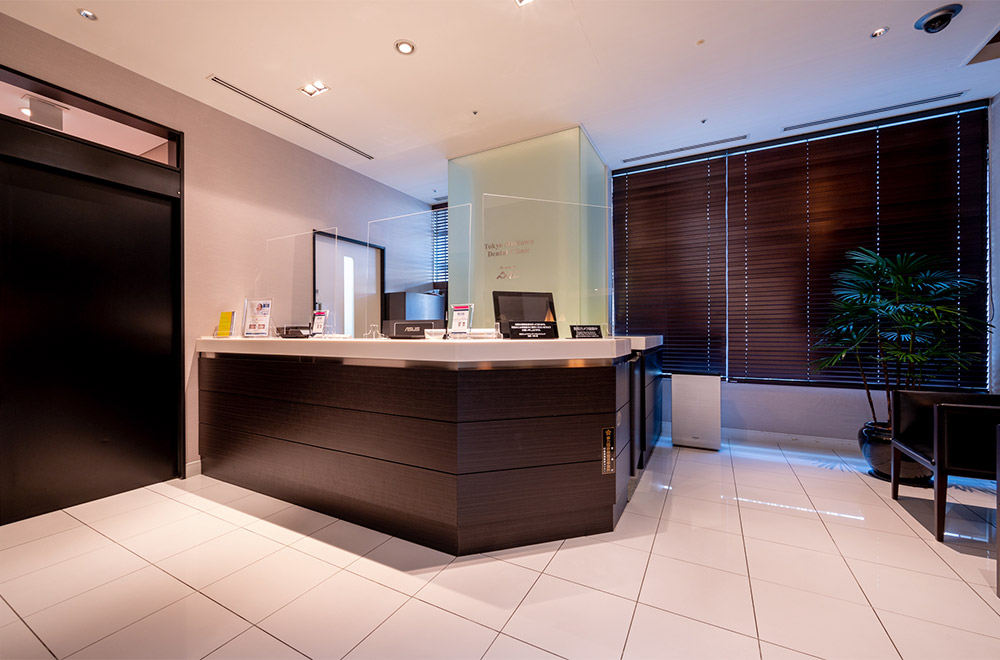 Our Countermeasures to Prevent Infection
You may be concerned about the risk of contracting infections, including the new coronavirus (COVID-19). At Tokyo Midtown Dental Clinic, we routinely take measures to prevent infection with various viruses and bacteria, and especially strong measures against the new coronavirus infections.
Infection Prevention and Control (IPC) Measures for COVID-19 Virus
As IPC measures for COVID-19 virus, our clinic has installed ceiling-mounted air conditioning (AC) unit and high-tech dental units* with decent sanitation measures.
*some units only
In order to reduce the risk of infection, we have implemented multiple measures such as central control of ventilation and air conditioning, sterilization and disinfection of dental equipment and prevention of aerosol transmission.
Ceiling-mounted AC unit can remove 99.95% of virus from contaminated air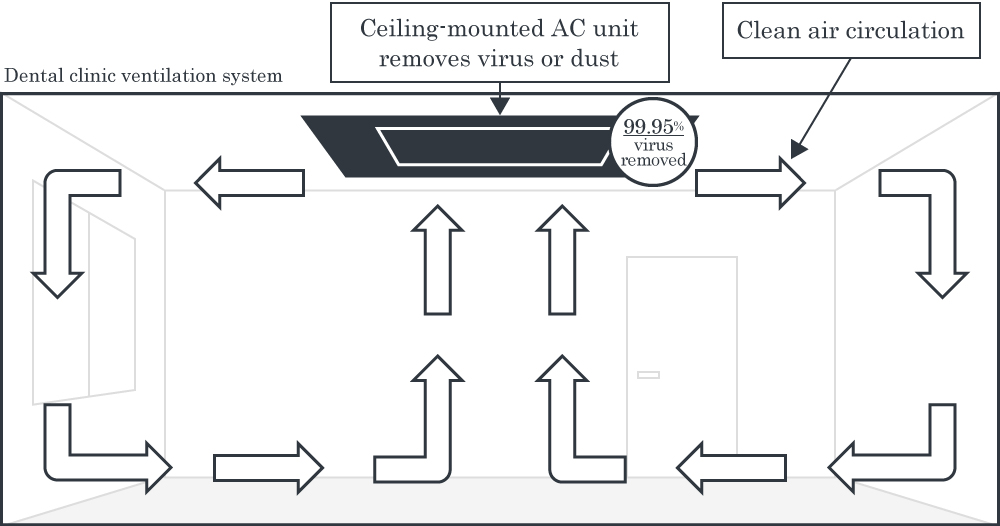 We have installed ceiling-mounted AC unit, specialized for use in medical facilities, to guarantee clean air circulation inside the whole clinic.
This ventilation system have an excellent processing capacity that can filter out 99.95% of the virus, as well as PM2.5 pollutants, up to particles as small as 0.1 micron actively, and keep the atmosphere hygienic by circulating clean air inside the clinic.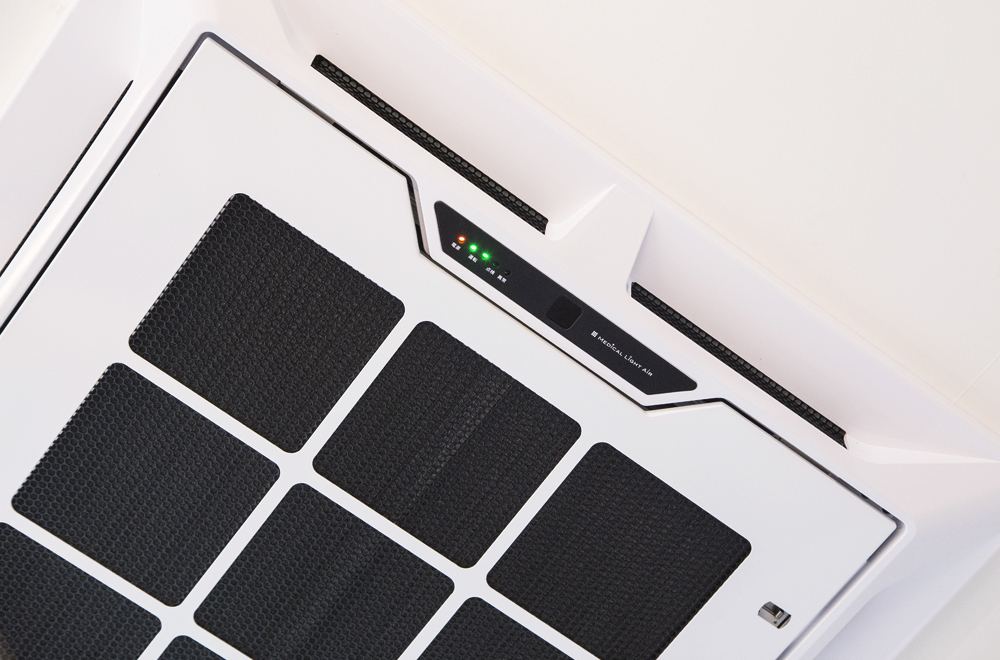 The ceiling-mounted AC unit "MEDICAL LIGHT AIR" can remove virus and aerosols as it was equipped with high-quality multiple built-in air-filters.
Since this unit also uses photocatalytic filters, which are highly integrated, it can effectively capture the contaminated air, and eliminate the odor of disinfectants as well as the odor specific to the medical facilities.
Extraoral vacuum aspirator that can absorb nanoparticles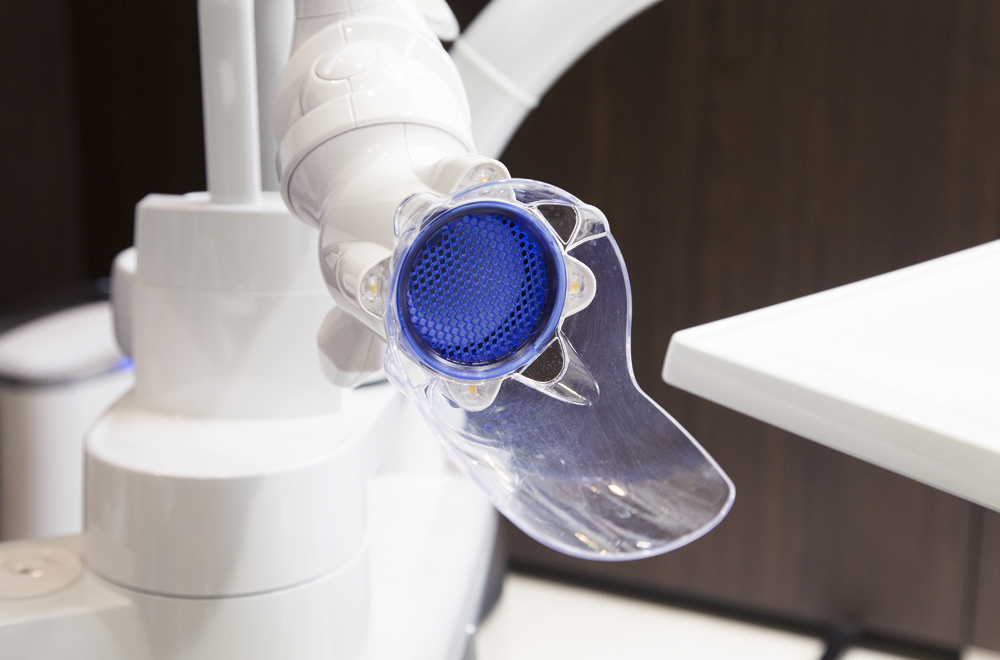 We use highly efficient extraoral vacuum aspirator to prevent splashing of water to the patient's face due to inhalation of aerosols generated during dental procedures.
We have installed several dental units called "Free Arm Alteo" * at our dental clinic. This dental suction device is also highly effective for infection prevention and control.
*some units only
Automatic cleaning of vacuum hose after each patient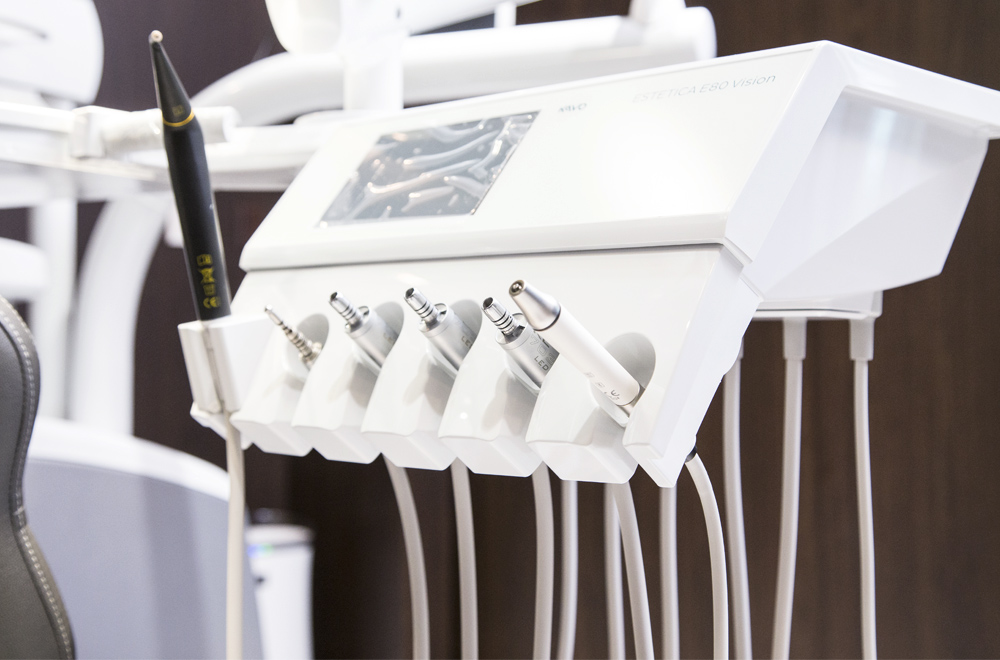 It is critical to clean vacuum hose and drain pipes every day due to the risk of bacterial growth.
These newly installed dental units* can automatically flush dedicated disinfection solution through the water system after each patient; therefore, it is highly effective for sanitation.
*some units only
Our Preventive Measures Based on Japanese Government measures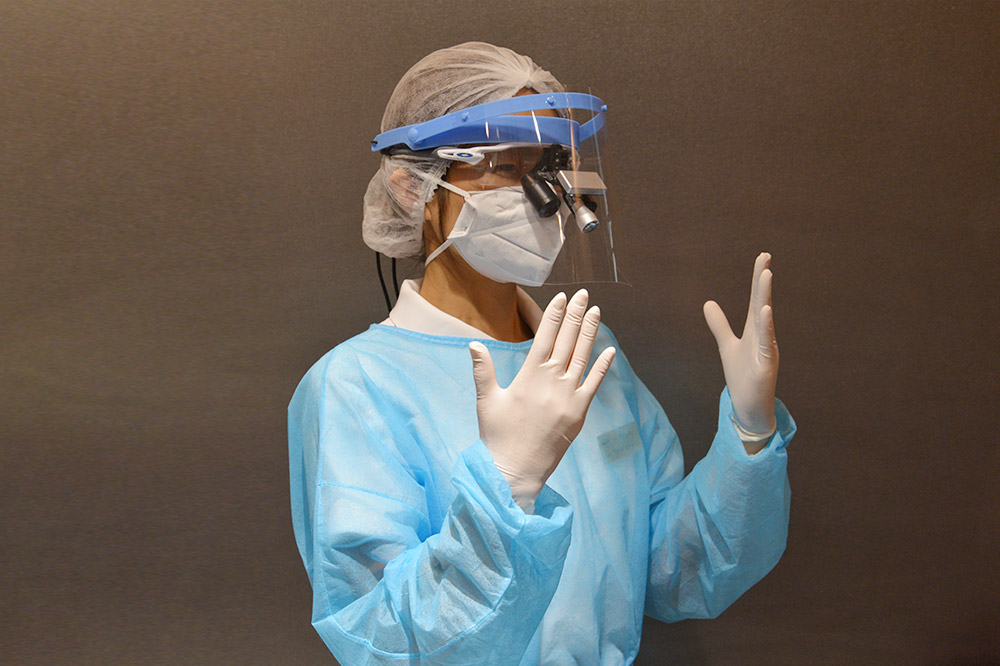 Based on Ministry of Health, Labour and Welfare Standard *, doctors, dental technicians, and dental hygienists will wear (1) to (5) for treatment.
1 DS2 Mask (Recommended by the Ministry of Health, Labour and Welfare, equivalent to N95 respirator)
Non-woven head cap
Face shield (an acrylic plate that shields the face)
4 Non-woven gowns
Medical Gloves
Check for cold symptoms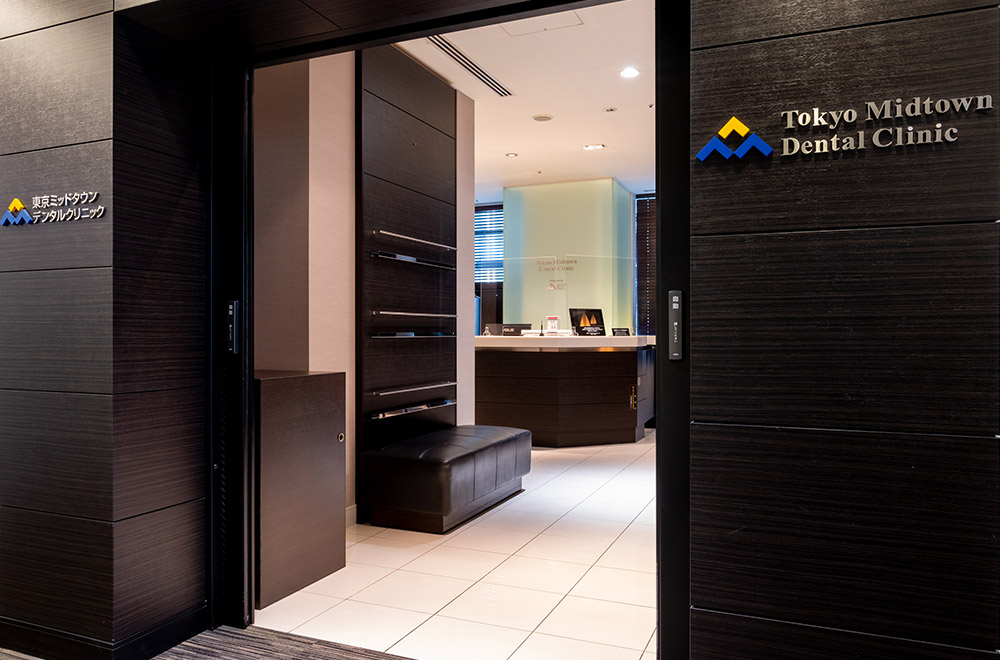 At our entrance, you will be asked to take your temperature and fill out a medical questionnaire to check if you have symptoms of a cold.
Hand sanitizer for patients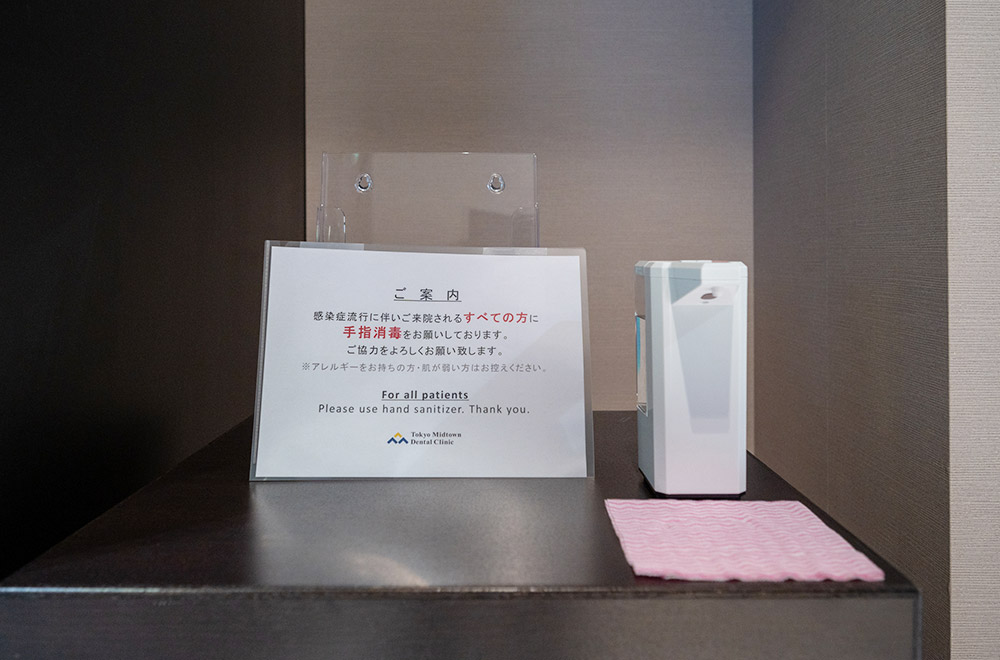 We ask you to sanitize your hands at the reception desk to prevent viruses from being introduced into the clinic room.
Installation of acrylic plates to prevent splashes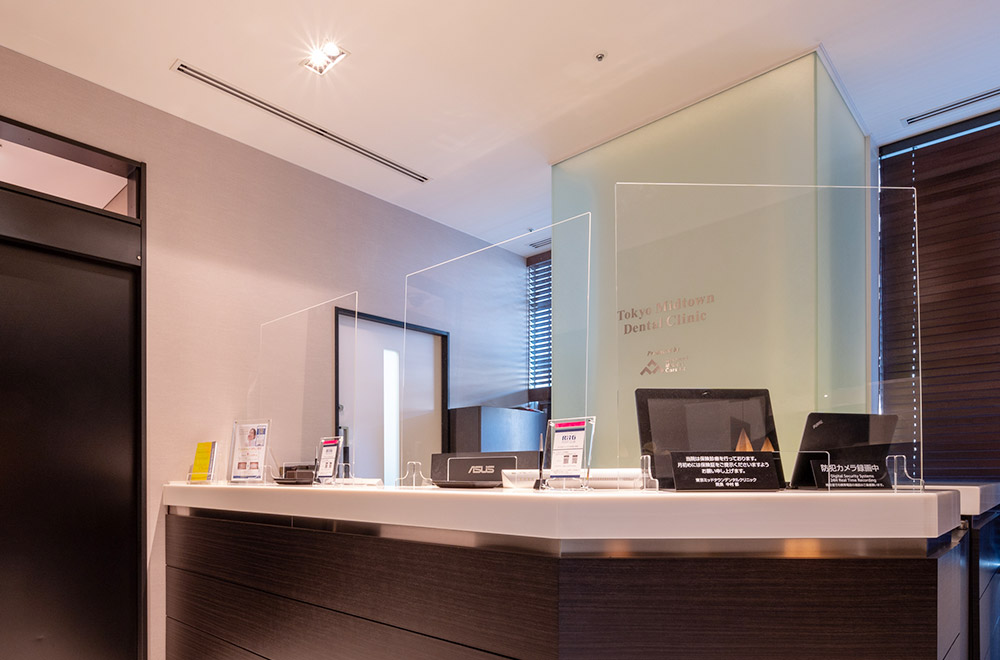 An acrylic plate is placed between you and the concierge to prevent infections caused by droplets in the reception area.
Thorough hygiene management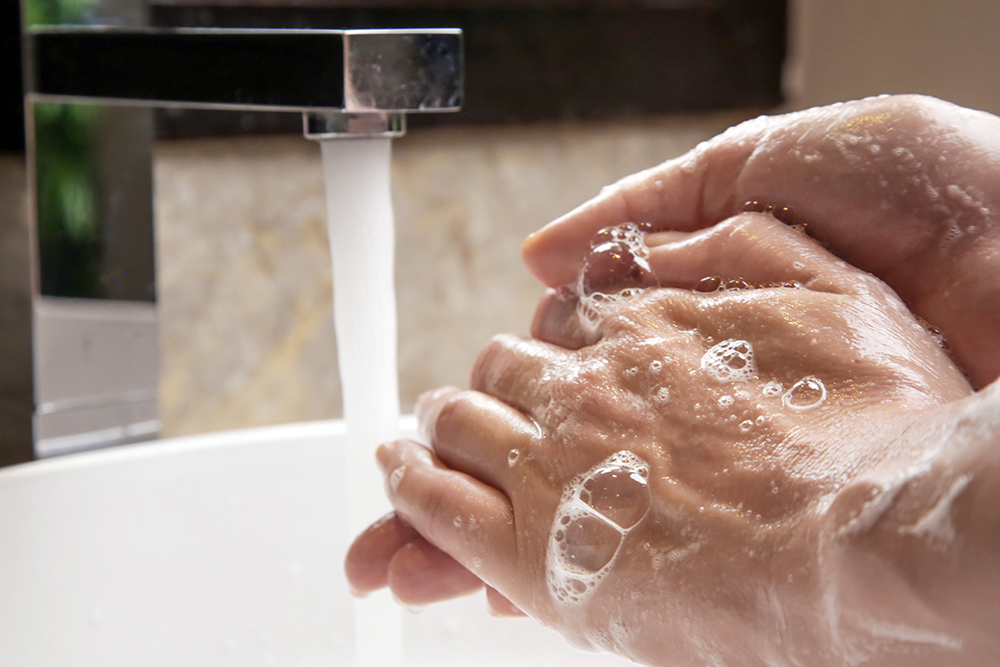 Our doctors and dental hygienists, who come in direct contact with patients, wear masks, medical gloves and goggles. We also practice thorough hygiene management, including cleaning and disinfection of hands and fingers.
Sterile treatment equipment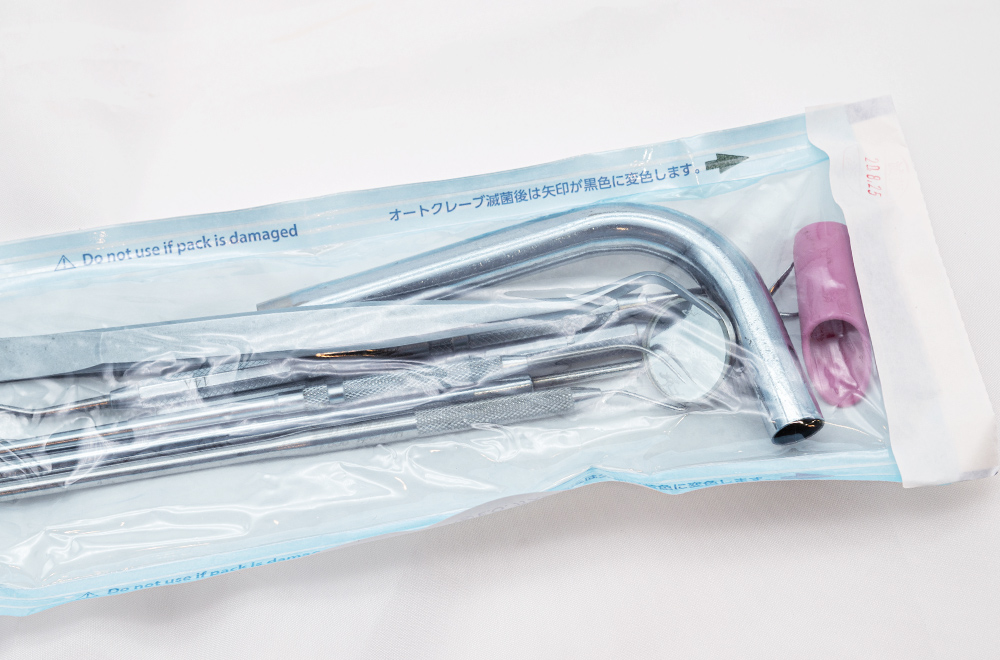 We use sterile treatment equipment for each patient. Rotating cutting instruments and 3-way (air and water out) syringe tips are replaced with sterile ones, and the examination table (i.e., unit chair) is disinfected with alcohol. Cups for rinse your mouth, trays and aprons are all strictly for single use.
Contact Us
Please feel free to contact us to make an appointment for a consultation
or to ask questions about your treatment.
You can call by tapping the number
By appointment only

Operating hours
9:30~12:30/
14:00~17:30

  
Office Hours

Mon-Sat: 9:30~12:30/
14:00~17:30
Closed

Sundays and Holidays
Office hours
Mon
Tue
Wed
Thu
Fri
Sat
Sun/
Holidays
9:30
~
12:30
〇
〇
〇
〇
〇
〇
×
14:00
~
17:30
〇
〇
〇
〇
〇
〇
×
Notice of temporary closure
9-7-1 Akasaka, Minato-ku, Tokyo 107-6206, Japan
Midtown Tower 6F
・ Directly connected to Roppongi Station on the Tokyo Metro Hibiya Line and Toei Subway Oedo Line.
・ 7 minutes walk from Nogizaka Station (exit 3) on the Tokyo Metro Chiyoda Line
・ Eight-minute walk from Roppongi 1-chome Station (Exit 1) on the Tokyo Metro Namboku Line
Terrestrial map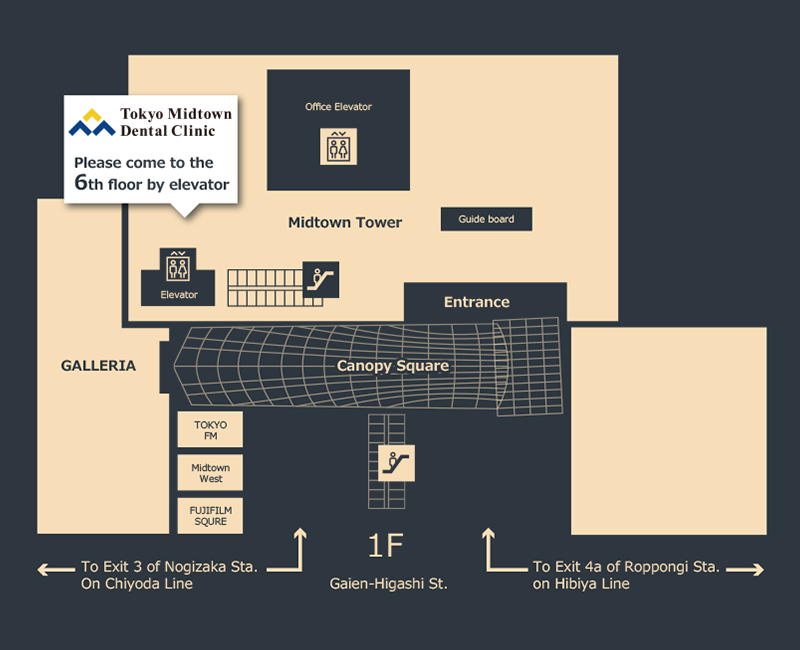 *Tap to enlarge
Inquiries by phone
By appointment only
operating hours 10:00~18:30
Closed on Sundays and Holidays.
03-5413-7912
Close