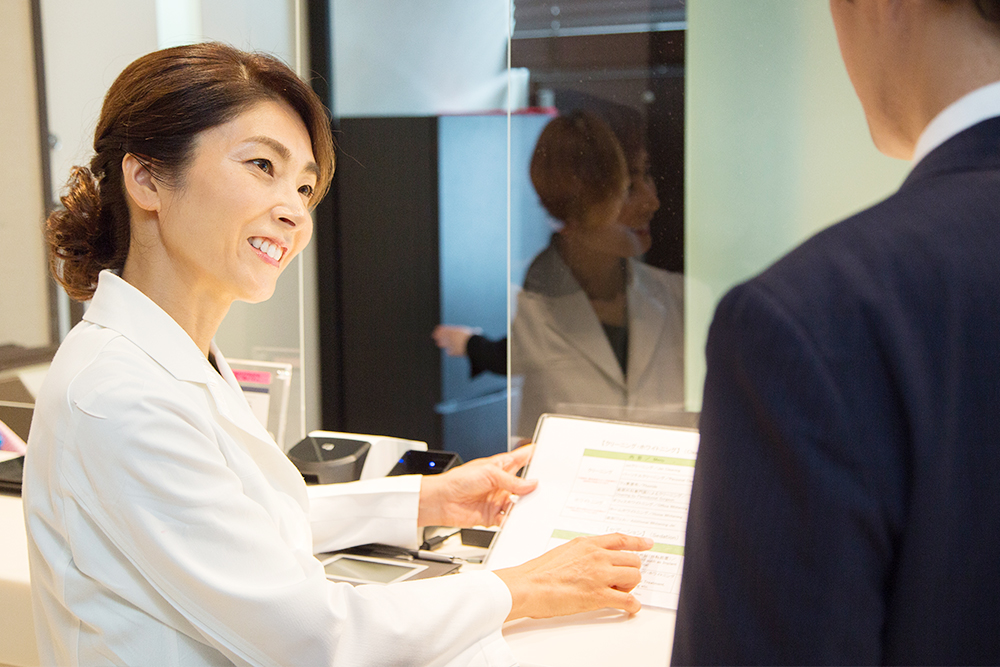 We will provide you with the cost before treatment
We conduct a thorough consultation and provide you with a cost estimate including a so-called self-pay care fee, which is not covered by health insurance, prior to your treatment. As your customer experience at our clinic matters most to us, by providing accurate information and careful counseling, we will help each of you to choose the treatment method that best suits you.
※Please check (https://www.nta.go.jp/english/index.htm)the National Tax Agency website for more information on dental expenses that fall under medical expense deduction.
Our fee tables
Medical institutions autonomously determine the cost level for self-pay treatments based on their policies, technical standards, and their medical infrastructure.
At Tokyo Midtown Dental Clinic, we give top priority to your safety and the best treatments available. With this policy, we invest in human resource and medical equipment, and quote a reasonable fee for our medical service.
A doctor with expertise in a specific dental field will serve you
We are a group of top-notch professionals in our respective fields.
Our team of highly qualified doctors, dental technicians, and hygienists, who have trained at overseas and specialized institutions and are improving their skills, work as a team to provide the most appropriate treatment for you.
Your safety is our top priority, so we take thorough infection control measures
We use disposable goods and devices as much as possible which comes in direct contact with the patient. We sterilize drills (bars) used for grinding teeth with special machines. The treatment chairs and units are disinfected for each patient.
In addition, when performing treatments that are inherently high risk of infection, we operate a special air purifier to ensure that the private room is sterile.
We are committed to the treatment environment and equipment
All treatment spaces in our clinic are designed to be private or semi-private.
The semi-private rooms are separated by partitions to ensure privacy. At the same time, the room is spacious and filled with sunlight during the daytime, so you can feel relaxed and comfortable, you will not feel constrained.
To ensure that you receive our treatment with peace of mind, we are committed to protecting you from infection risks and creating a cozy treatment environment.